About Open Rivers Fund
Open Rivers Fund is a program of Resources Legacy Fund, launched in November 2016 with a 10-year, $50-million investment from the William and Flora Hewlett Foundation to celebrate its 50th anniversary. The Fund works with local communities to remove obsolete dams, modernize infrastructure, and restore rivers across the American West.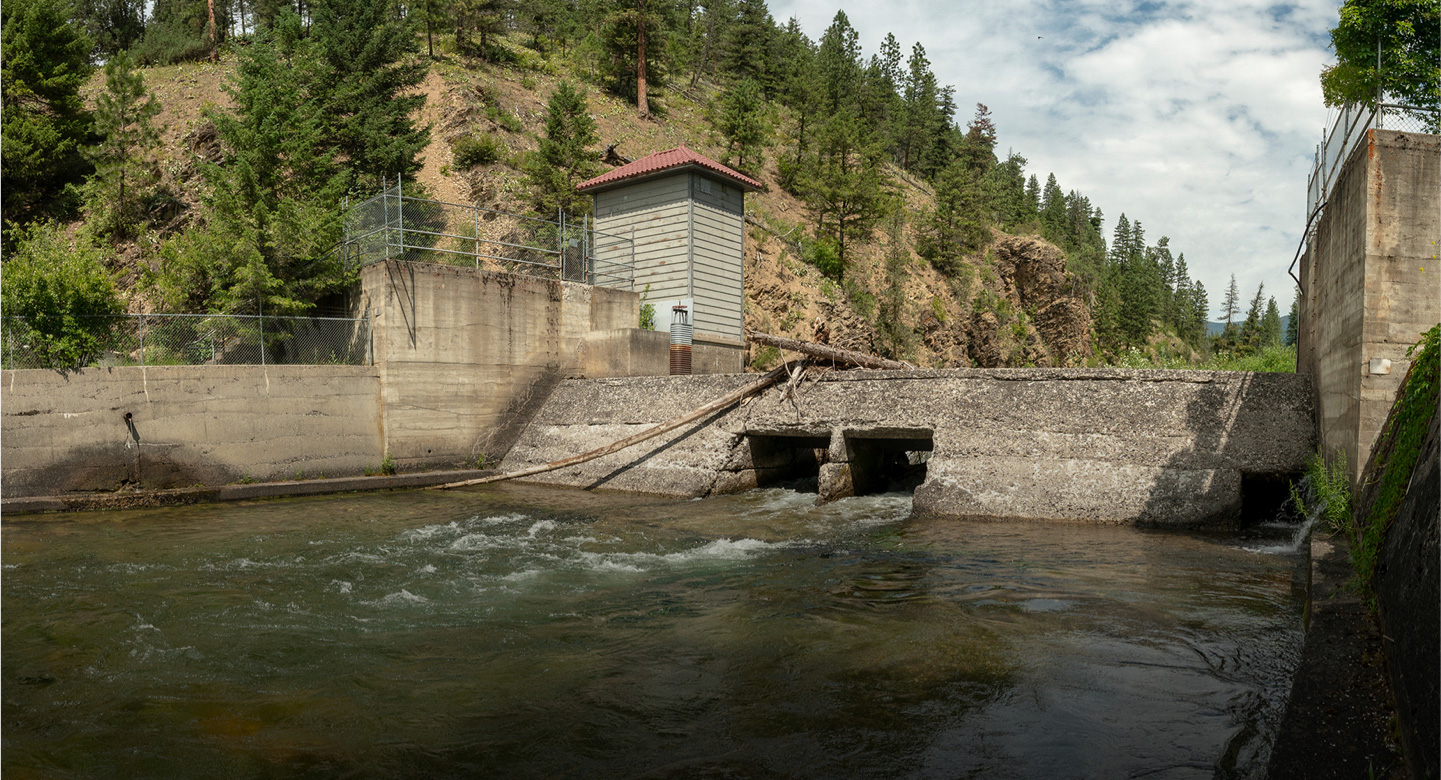 Almost 70 percent of the nation's 84,000 dams are more than 50 years old
Many communities today depend on dams for water supply, flood protection, hydroelectric power, irrigation, and recreation. But not all dams provide the same level of benefits. Many outlived their original purpose long ago and now cause unintended problems. Many small dams, installed by ranchers and farmers to divert water from Western streams, cause outsize problems for native fish.
For People and Fish
Eliminating these barriers restores natural river conditions under which native fish populations can thrive and enhances wildlife habitat. It improves water quality, decreases flood risk and hazard, solves sedimentation issues, and reduces the costs and liability risks associated with outdated dams. The related work of upgrading systems is facilitating more efficient water usage, allowing ranchers, farmers and communities to meet their water needs while retaining in-stream flow. It reconnects Tribes with cultural and economic resources. And it augments recreational and commercial opportunities associated with fishing and river running.
Building Community Momentum
Open Rivers Fund actively seeks to build know-how and momentum to make removal a feasible and acceptable option for communities trying to solve natural resources problems and struggling with the costs and risks of outdated dams. Building momentum for the movement depends on information sharing. We elevate the stories and successes of our partners to ensure that new skills and lessons are shared among those working in this field.
We Leverage Local Assets
We rely on an intentionally wide array of tools, letting on-the-ground conditions dictate which are most appropriate in each instance. We partner broadly to advance the science of dam removal and river restoration, while seeking to advance policy and funding measures on the local, state, and national level that support future dam removal efforts. 
Partners Drive Success
Community partnerships are the engine for this work. Most dam removal projects are complex and require strong support and coordination among diverse interests. Collaboration is the key ingredient to a successful project, and we listen to our partners. Open Rivers Fund builds trust and partnership with local Tribes, towns, government agencies, landowners, and nonprofit groups. We support these important community dam removal projects by elevating the expertise and leadership of our partners, and filling in the gaps where needed—whether it's funding, project management, planning, design, permitting, deconstruction, or community outreach.  Learn about our Approach.