The opportunity for native westslope cutthroat and bull trout to move unimpeded up and down Rattlesnake Creek in Missoula, Mont., is close to reality.
Contractors hired by Trout Unlimited, Montana Trout Unlimited, the City of Missoula and Montana Fish, Wildlife and Parks, among other partners, have been working this summer to remove Rattlesnake Dam.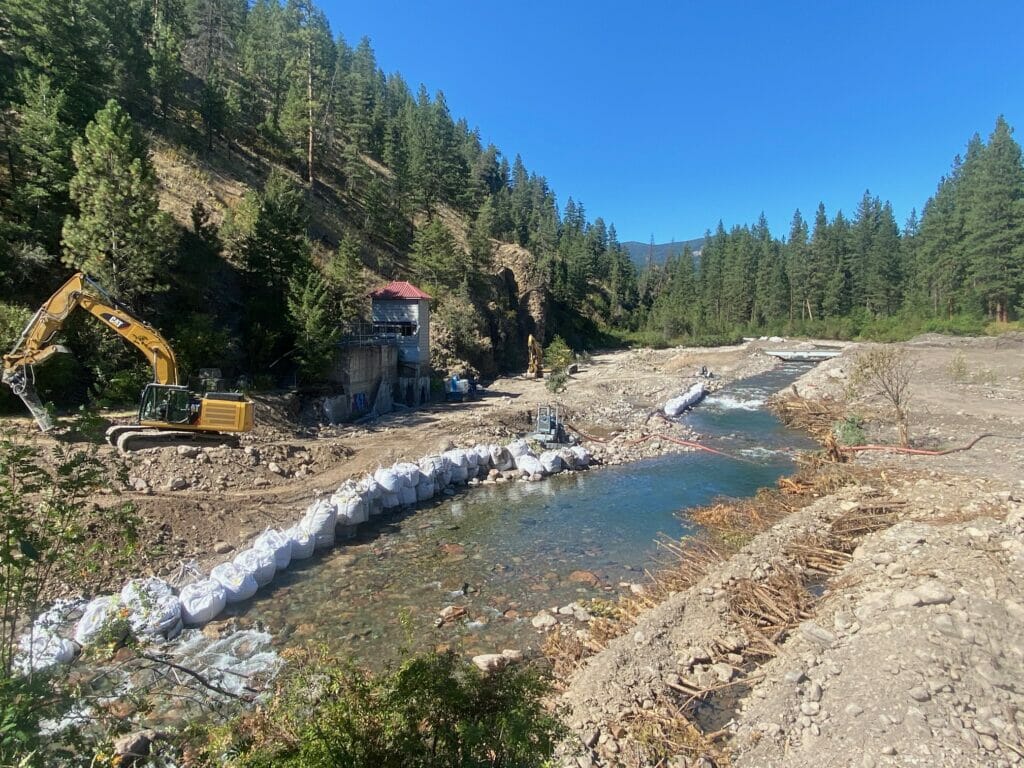 Work has been completed on creating a bypass channel to be used during the dam demolition, dewatering and turbidity control measures have been established and other pre-removal restoration work on the site of the old dam is finished.
The actual removal of the dam, which was built on the creek on 1904 took place this week and is expected to last several weeks before Rattlesnake Creek is free flowing once again.
Once the dam is down a natural river connection will exist between the Rattlesnake Wilderness at the headwaters and the Clark Fork River for the first time in more than 100 years. A free-flowing Rattlesnake Creek will benefit native and threatened fish species, protect public safety, and eliminate maintenance and operation costs for Missoula Water.
"Rattlesnake Creek is one of our prime westslope cutthroat and bull trout spawning tributaries for the Clark Fork in this section," Rob Roberts, Project Manager for Trout Unlimited overseeing the demolition and restoration told The Missoulian in a story. "And what we're seeing is also a lot of the sportfishing opportunity that you see in the Clark Fork, lower Blackfoot, this region, a lot of the spawning activity happens in Rattlesnake whether it's brown trout, rainbow trout, cutthroat and even mountain whitefish all spawn up here."
When complete, the project will result in 1,000 feet of stream channel restoration, 5 acres of wetland and floodplain creation, and new trails and kiosks The total project cost is $1.37 million, 95 percent of which is funded by state, federal and private grants. The project includes funding from more than 20 entities, including numerous local businesses, individuals and organizations.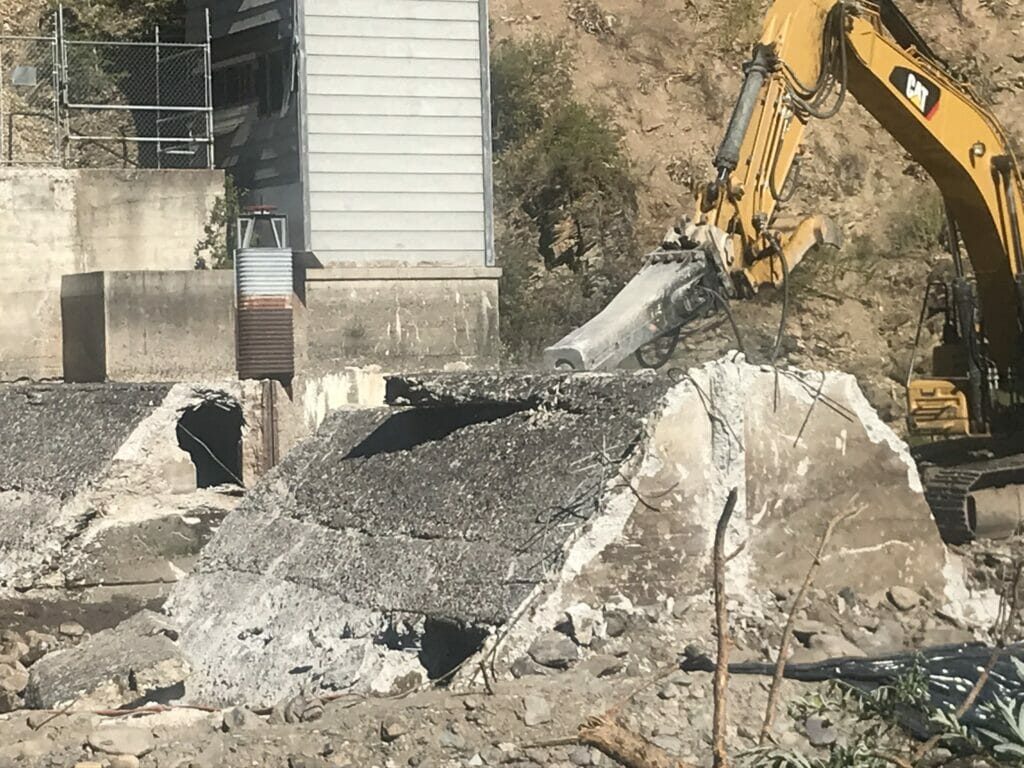 The dam helped provide culinary water for the city of Missoula until 1993 when it was found contaminated. The city then moved to other resources.
Project work is expected to continue into the fall with final revegetation efforts and educational signs placed in mid-October. Volunteers from the community and local organizations will help complete the project by planting willows and containerized plants this fall. Along with substantial fisheries monitoring by Montana Fish, Wildlife and Parks, the Watershed Education Network has an ongoing monitoring program on Rattlesnake Creek that will help determine the project's benefits to the creek.
For more information about the project visit the Engage Missoula website.
Visit Trout Unlimited for more stories.